Truck
The Best Diesel Truck Engines
Summary
No matter your goals – fuel efficiency, towing power or simply driving an impressive truck – diesel trucks offer exceptional torque with efficient gas mileage and can easily be modified with aftermarket parts for increased horsepower. Here are a few […]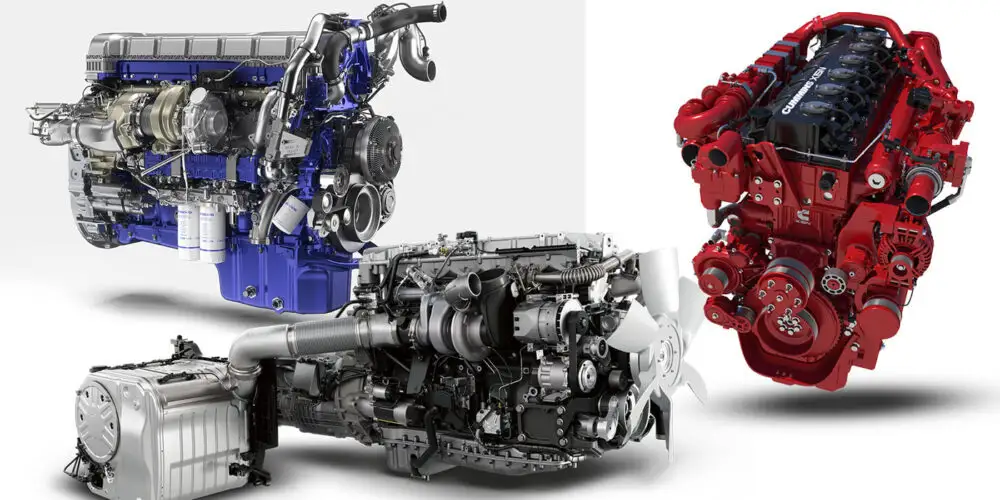 No matter your goals – fuel efficiency, towing power or simply driving an impressive truck – diesel trucks offer exceptional torque with efficient gas mileage and can easily be modified with aftermarket parts for increased horsepower.
Here are a few of the best used diesel trucks that can take on any task at hand.
Duramax LBZ
Duramax engine owners revered the LBZ for its strength and pre-emissions status (DPF didn't debut until LMM arrived in 2007). Furthermore, it was one of the first diesels paired with an Allison 1000 six-speed automatic transmission for improved driving dynamics and greater fuel economy.
GM's earlier diesel motors had some teething issues, but by the time of its debut in 2006 as the LBZ engine they had all been resolved. Boasting 360 horsepower and 650 ft/lb of torque it easily outclassed Ford's 6.0L Power Stroke as well as any other diesel on the market at that time.
The LBZ engine boasts an innovative Bosch common rail fuel system and reliable CP3 emissions system that allow it to achieve plenty of power potential with standard parts alone, and its beefier connecting rods surpass those found on earlier Duramax engines. Furthermore, its lack of pollution control technology hampered fuel economy while decreasing longevity; which explains why Chevrolet Silverado and GMC Sierra HD trucks equipped with this engine still hold their value 12 years later.
Cummins 5.9L
Cummins 5.9L diesel trucks are an ideal solution for those seeking reliable vehicles without prioritizing towing capacity. Their compact and light design allow it to manage smaller applications as well as less demanding construction jobs with ease.
The 12V Cummins engine is well known for its durability and reliability over extended mileage. Its cast iron block and head, forged steel crankshaft and connecting rods, inline-six design and mechanical fuel injection provide unparalleled strength and dependability.
This power plant is also notable for its ease of operation, employing few sensors to regulate combustion process. Furthermore, this engine features six 12-mm head bolts per cylinder and can sustain significant boost without blowing a head gasket. Meanwhile, its bigger brother the 6.7L Cummins is outfitted with emissions-control devices like exhaust gas recirculation and diesel particulate filters that limit its ability to reach higher combustion temperatures resulting in coolant leakage issues and can limit coolant volume output. Furthermore, 5.9L also uses fixed geometry turbo instead of variable geometry turbo used by its counterpart 6.7L sibling.
Pre-Emissions Cummins
Diesel enthusiasts know that pre-emissions Cummins trucks tend to be more reliable overall. Notably the LB7 Duramax stands out as an example, though any original 24-valve Cummins diesel powerplant is extremely rugged and proven. Thanks to Bosch electronic common rail fuel systems and CP3 injection pumps the engines rarely break down.
The N14 Celect is an exceptionally tough engine and with proper care can remain on the road for many years. One major source of concern with this engine has been injector failure – an upgrade could include installing either a BD diesel injector kit or new ECM.
The 6.7 Cummins was the first diesel engine equipped with both a Diesel Oxidation Catalyst (DOC) and DPF (Diesel Particulate Filter). This emissions control system protects against harmful exhaust emissions by trapping soot in honeycomb filters before burning it off with diesel fuel during regeneration. Unfortunately, many drivers find these emissions control systems bothersome; many opt to disable their DPFs altogether.
Ford Power Stroke
The 7.3L Power Stroke engine has long been a favorite among diesel truck buyers. Built between 1999 and 2003, this engine provides between 235 to 275 horsepower with 500-525 lb-ft of torque depending on its year of manufacture. MotorTrend touts this as an efficient yet low maintenance option with outstanding reliability – Ford made massive changes during 2015 for their second generation that has also proven reliable.
This engine boasts a compacted graphite iron (CGI) deep-skirt engine block and aluminum cylinder heads to reduce weight while still maintain strength, as well as a variable-geometry turbocharger and exhaust-gas recirculation system to enhance performance and run on up to 20% biodiesel in combination with 80% petroleum diesel fuel, offering exceptional fuel economy and towing capacity, making this truck one of the top available today.